HOME > ABOUT US > Fondazione Bertugno-Moulinier/The founders > Magali Moulinier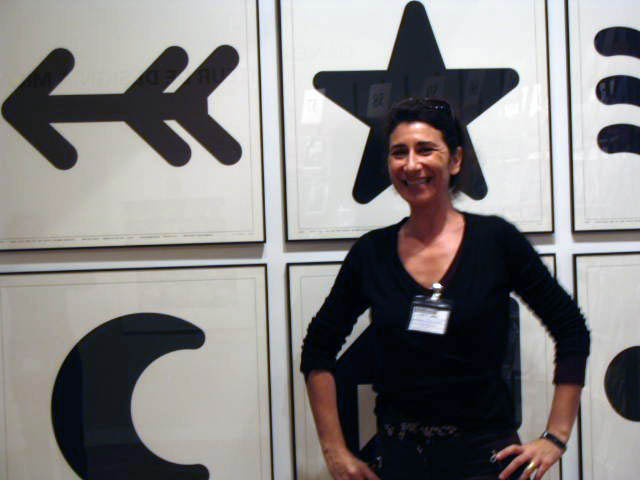 While working as textile designer, she trained at the same time at the Berçot Studio in Paris, where she worked for Haute Couture and was also a journalist for several fashion and design newspapers. She collaborated for ten years with the Musée de design et d'arts appliqués contemporains (Mudac) in Lausanne, Switzerland, where she was curator and exhibition commissioner.
She has focused her work and research on multidisciplinarity, collaborating with different institutions and galleries as a curator in modern and contemporary art, fashion, design, graphics, applied arts. These have included: Expo 02 in Switzerland, the Musée des Art décoratifs in Paris, the Cantonal Museum of Fine Arts in Lausanne, the Olympic Museum, the Saint Etienne International Design Biennial, among many others.

In 2004, Magali Moulinier curated the exhibition "Danese, Italian Design Editor, Milan 1957-1991" with Chantal Prod'Hom at the Mudac in Lausanne in collaboration with the Vodoz-Danese Foundation. Moulinier's meeting with this couple, Jacqueline Vodoz and Bruno Danese—photographer and entrepreneur, publisher and aesthete—marked an important reference point. As supporters and promoters of a real culture of design praxis who worked in total synergy with artists, designers and thinkers such as Bruno Munari and Enzo Mari, they had a major impact on Moulinier's work. Magali remains deeply influenced by their human, intellectual and creative approach, providing an inspiration for the Bertugno-Mouliner Foundation model.

After a long period of activity she worked as a teacher in the History of Modern and Contemporary Art and History of Design at the Rome University of Fine Art, making her knowledge available to its students.
Socially engaged, she has made her writing and curatorial skills available on several occasions to humanitarian NGOs such as Médecins du Monde to document and promote their actions.